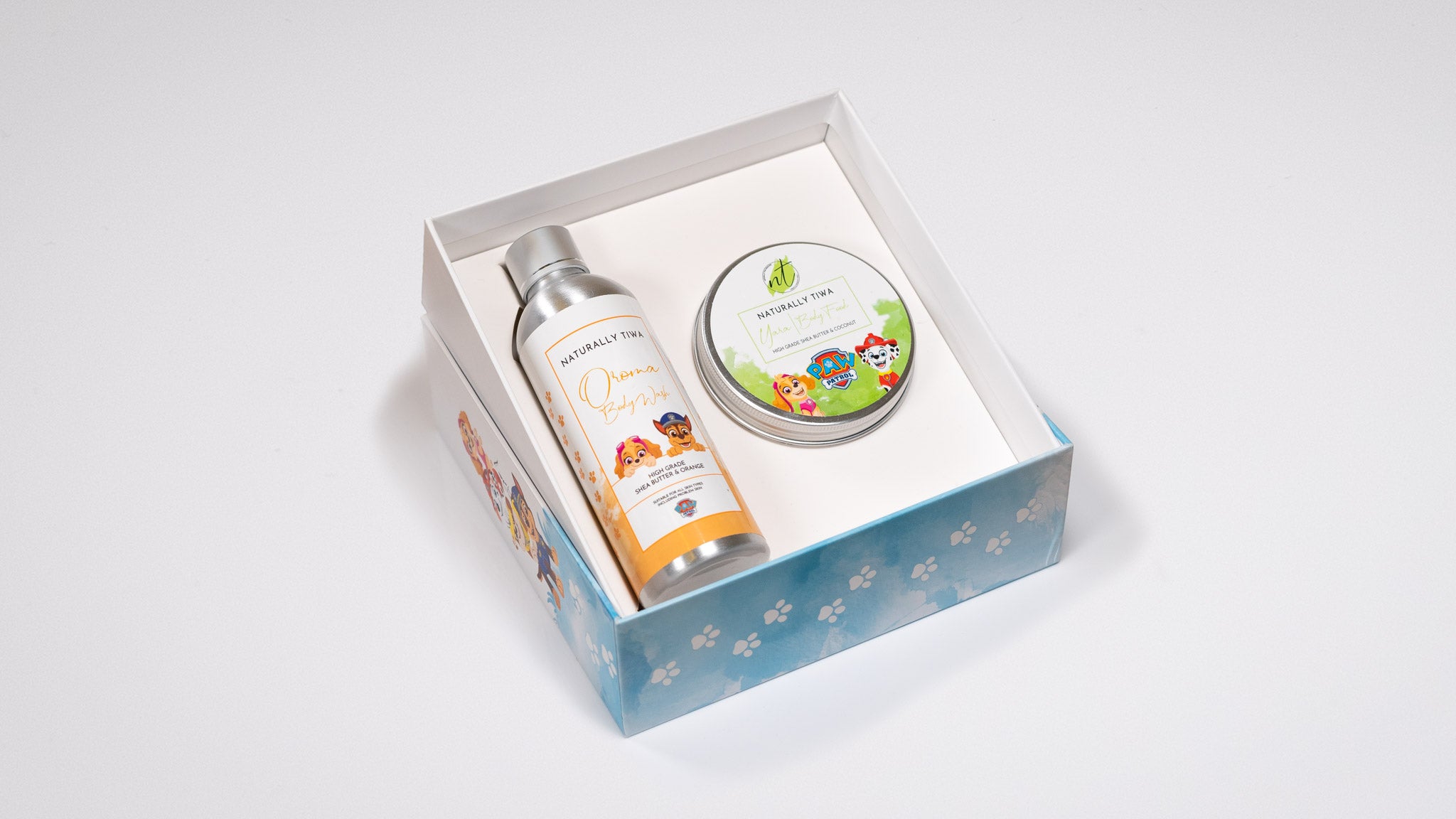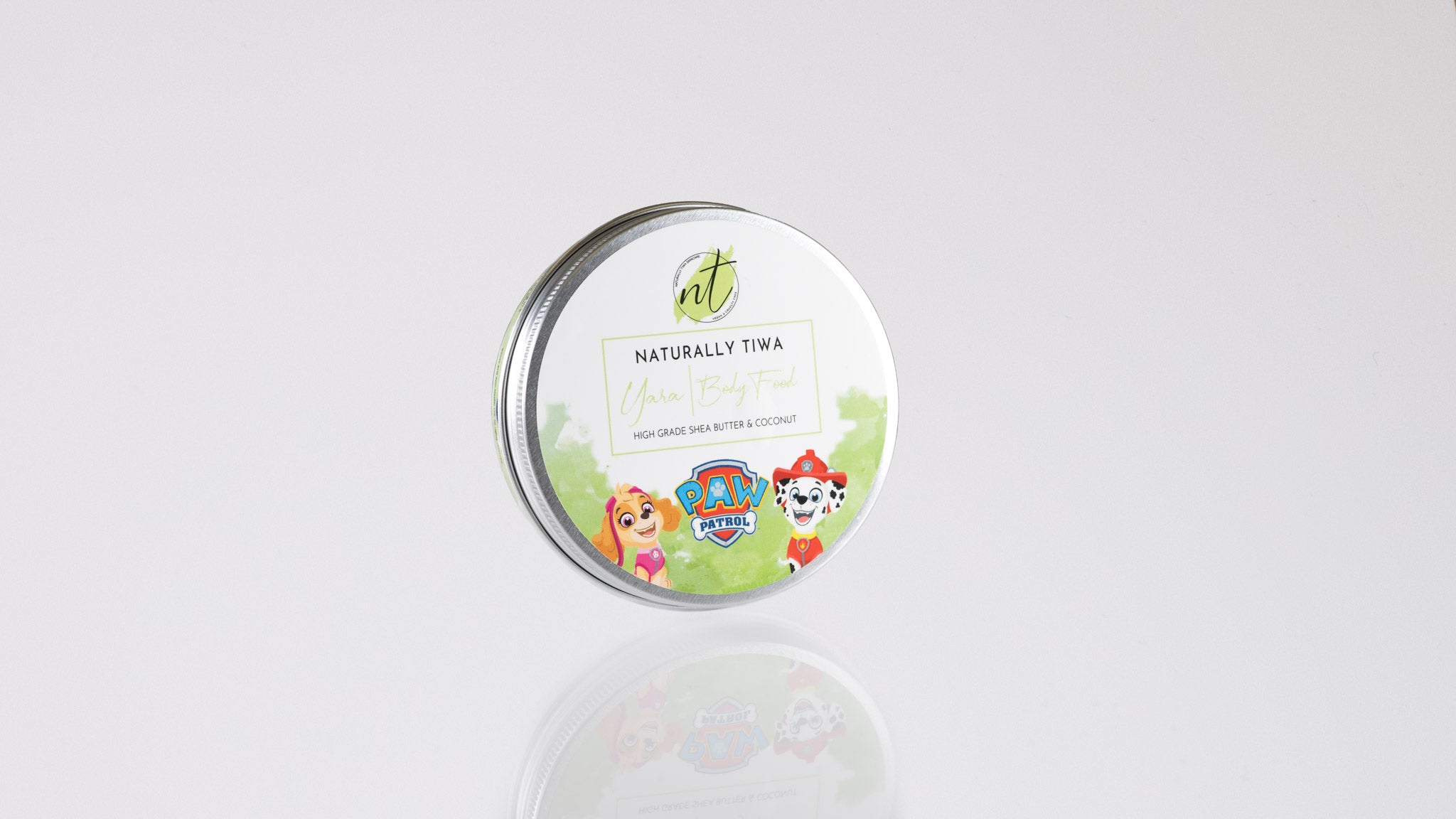 Gentle Formula for Skin
Free From Parabens, Synthetic Chemicals and Sulphates
Made for Children for superheroes 2+ years
When you need healthy and clean skin, yelp for help and join the Paw Patrol Tribe in getting rid of grubbiness by using products that will shield your skin in no time for your next adventure!

WHO'S IT FOR?

PAWFECT for Sensitive Skin , Soothes Eczema Prone Skin
Naturally Tiwa's innovative and luxurious skincare products were born from personal experience. Our founder looked to her African heritage, using ancient remedies to nourish and enrich the skin without chemicals.

Our core ingredients are sourced ethically and sustainably from rural Africa, providing employment and opportunities for the women of the Nigerian Kingdom of Essan. Our Clean & Soft Skin set includes our OROMA Body Wash and YARA Body Food to feed and hydrate the skin
Our Clean & Soft Skin Kit includes the following products:
1 x OROMA Body Wash 200ml
1 x YARA Body Food 150ml
HOW TO USE

OROMA Body Wash: Pour a small amount of OROMA Body Wash into your hands, gently rubbing it between your hands before applying to the targeted area. Apply gently to the skin, massaging in soft circular motions. Rinse using warm water. Complete this bathing routine by applying our YARA Body Food once the skin is dry for maximum hydration. 
YARA Body Food: Take a small amount of YARA Body Food and gently rub it between your hands before applying to the targeted area. This allows for the Shea Butter to melt slightly, resulting in a smooth and silky application to the skin. 
KEY INFORMATION
Our ingredients are all natural, vegan certified and cruelty-free. We have also developed recyclable material and cardboard packaging.
This product contains raw materials made from nuts. If you have a nut allergy please conduct a small patch test before use.

SHIPPING
Order today and receive your product in 2-3 business days
Standard shipping in the UK is £3.49 and free delivery is provided for orders over £40
RETURNS
If you change your mind for any reason, simply return your order to us within 14 days in original packaging, unopened and unused and we will provide a refund or exchange.  
If your product has been damaged in transit please email us with a photograph of the damage and we will arrange delivery of a replacement.
CLEAN & SOFT SKIN SET